High-speed integrated solutions for online-paint orders
Dromont e-Commerce division sees the blending of Retail and InPlant technologies to solve a real 21st Century opportunity: the growth of online ordering and the need for mass scale fulfillment and replenishment without scaling up inventory and warehousing.
An unrivalled Dromont solution, already chosen by some of the world most successful retailers and paint manufacturers.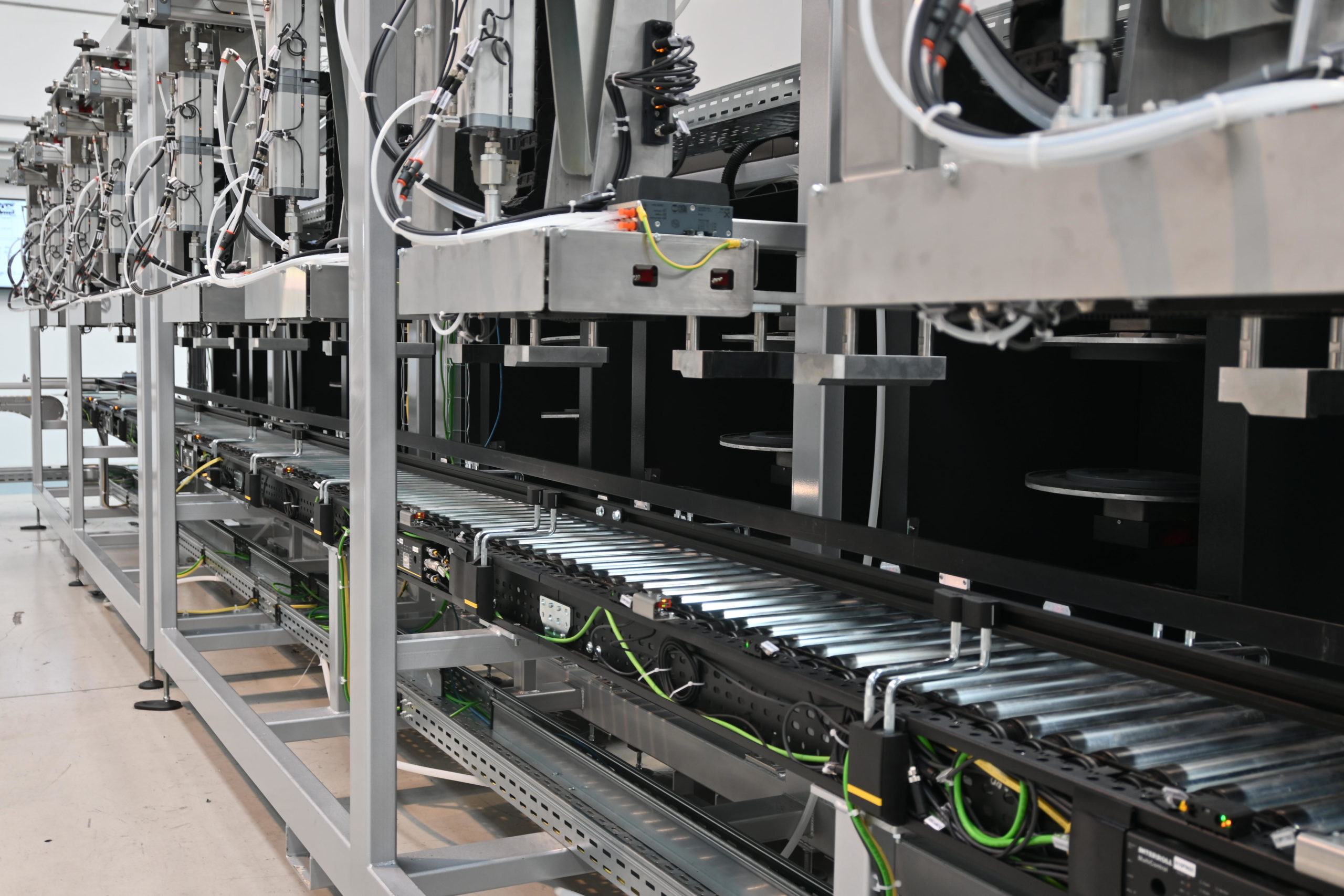 Our e-Commerce integrated solutions for automated tinting, mixing and packing of pre-filled paint containers can address any size order for the DIY and PRO customers, for any color and in any size container from 5-gallon pails to 8 oz. sample pots.
Dromont's fully automated processes offer an extremely efficient means to address the diversity and growth of online or e-commerce orders and can be designed with customized levels of automation to address productivity demand. With this growing trend toward online orders for both DIY customers and professional contractors, paint suppliers need automated solutions providing flexibility and speed to address the breadth of order sizes, colors and containers.
Rapid response to any online order on a 24/7 basis for DIY and PRO customers
Small and fractionated orders made profitable
Make to order process eliminates frozen capital of finished goods inventory guaranteeing a reduction in working capital
Tailor-made configurations and increased customization
Ideal for handling the complexity of any quantity, color, sheen or container size
Automated processes reduce labor and increase throughput at a low cost
Pail and sample jars prepared for shipment in less than 1 minute
Lower cost of direct and indirect labor while maintaining speed, accuracy and traceability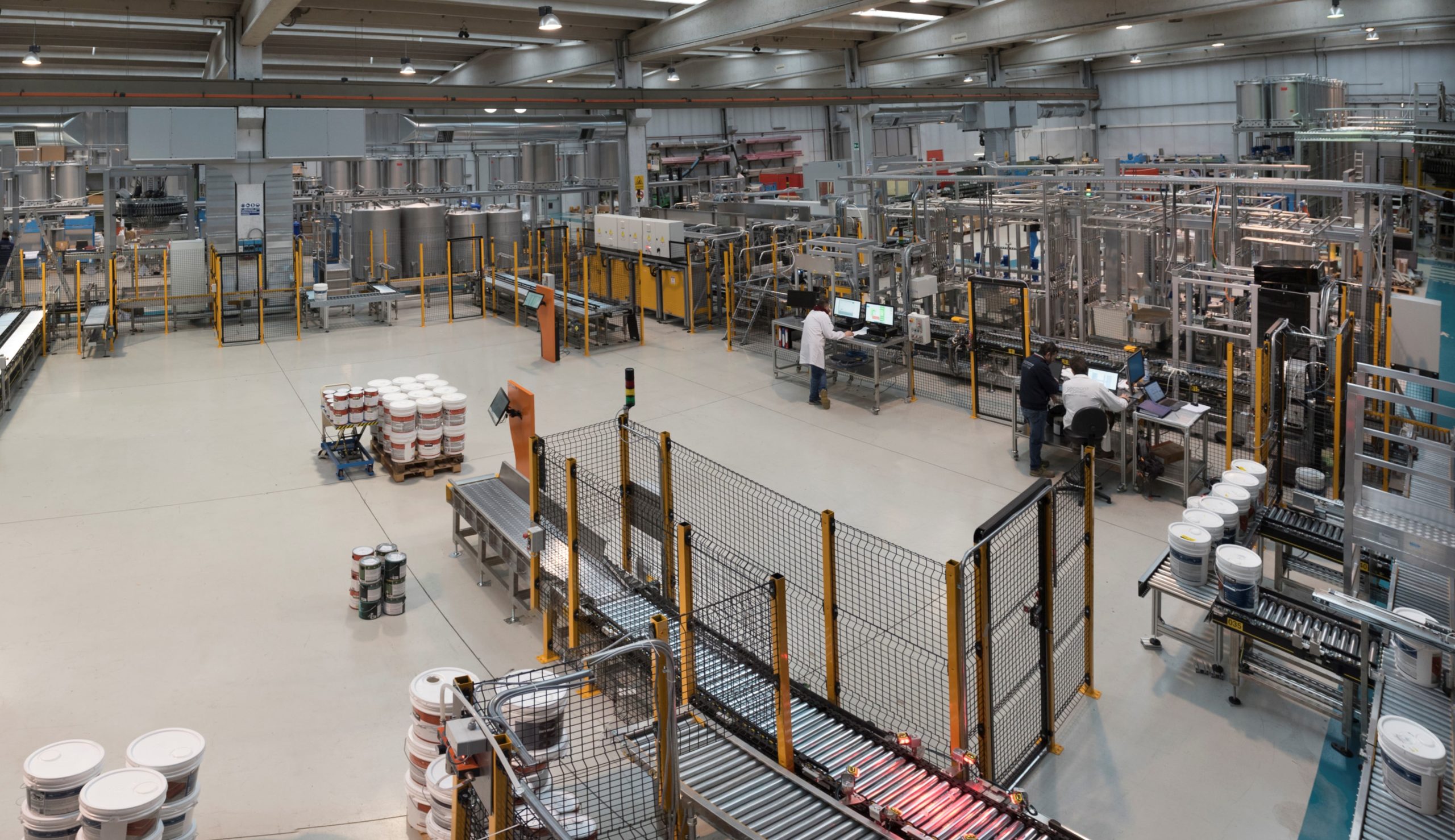 Linked to customer's own order management and ERP system by a holistic approach
Communicates all needed data from customer ERP to the machine for a complete order processing
Automatic dispensing machine with AISI 304 patented dosing valve
Automatic dispenser for simultaneous volumetric dispensing of colorants
Automatic lid feeding and screwing station with a screwdriver with torque control and closing check
In-line barcode label printer and applicator
Mixing station with automatic fast pick and place arm
Integrated logistic warehouse to release finished pails once the delivery truck arrives to the site