In-Batch Shuttle Manufacturing
The solution to dramatically reduce production costs via automation
The iBSM system is the ideal fit for batches that are not big enough to be made in larger, traditional dispersion tanks nor small enough to be dispensed with an In-Can Line. This system completes your finished products by dispensing and mixing semi-finished goods with additives and colorants in a completely automatic way, at the exact quantity of the customer order and in a very short time.
The iBSM system can integrate the UWP (Universal Weighing Platform) system and the DWM (Dispensing While Mixing) software compensation.
The power supply is connected to the mixer and dispensing while mixing is performed according to the selected scale accuracy.
An innovative power connection is suitable for CE-ATEX classified area.
Only one operator is dedicated to the supervision of the process
Automatic self-cleaning mixer
Closed vessel handling loop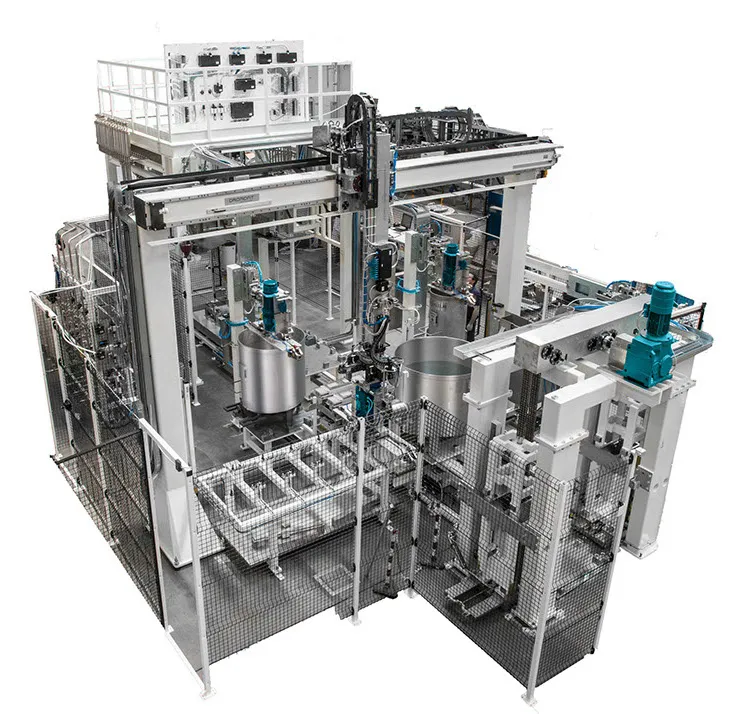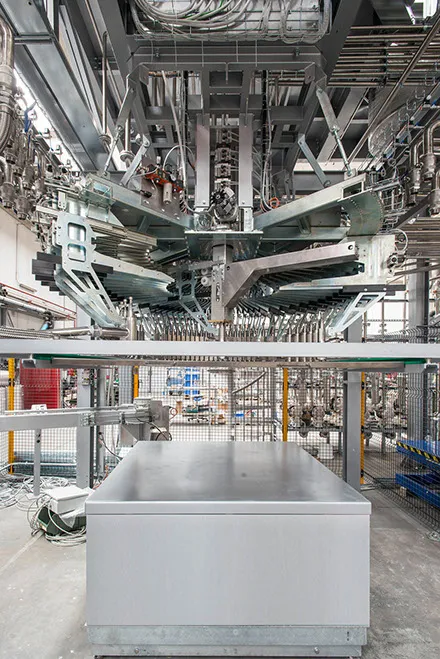 Universal Weighing Platform
Developed by Dromont to allow weighing of any kind of vessel with multiple accuracy.
The floor platform is connected to 3 different scales, each offering a different capacity and accuracy. Once the container enters the dispensing area, the corresponding scale with the best accuracy for the desired batch weight is selected, then dispensing is performed according to the selected scale's accuracy.
The scales are connected to the single platform through a pneumatic system on request. This also avoids the smaller scale to be damaged when bigger vessels enter the dispensing area. A fourth weighing scale can be placed on a swinging arm for small pails with 32Kg max weight.
Main advantages:
Quick manufacturing time for in-batch and in-drum production
Easy logistics (1 multiple platform instead of 3 scales)
Footprint reduction
Any vessel can go onto the platform without damaging smaller vessel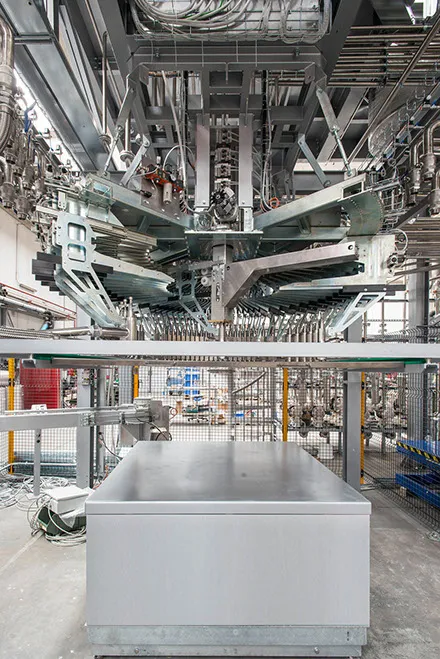 Integration with existing ERP Management System
Production orders will be automatically uploaded into the Plant manufacturing system and spread through the manufacturing units.
Plant Software and Automation
Cutting-edge architecture to manage the entire plant
This department is capable of customizing the interface software to the customer's exact needs, testing the software prior to installation, and programming the software to communicate with the customer's systems. By using the very stable base platform of the Dromont software, Dromont's engineers are able to then create many different options that will allow the customer to manage the entire plant.
Plant Software & Automation provides the user with a brand-new experience, by merging HMI, SCADA and MES into a single solution. The innovative architecture allows an unbelievable server-centric organization, capable of coordinating and connecting several clients, even on the web and with mobile devices.