Micro dispensing solution
Micro represents Dromont's perfection in miniaturizing its well-known patented 3-way valves as this dispenser includes the exact same valve and software technology as the factory system with the highest accuracy guaranteed in the market of 0.01 grams.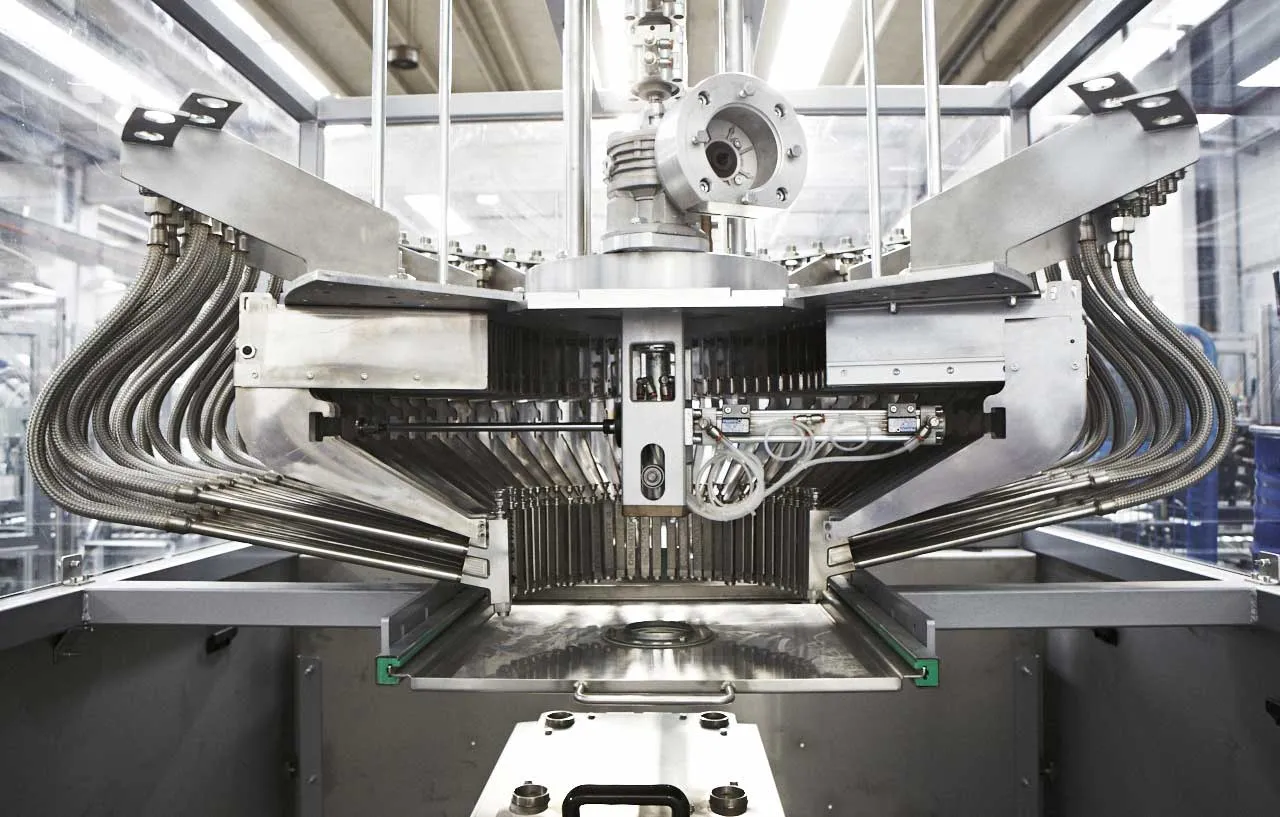 The only professional solution for sophisticated color matching and laboratory color adjustment, Micro has been designed by taking a complete factory machine and scaling it down to laboratory size.
Its special patented design allows for central dispensing of all components, guaranteeing the unique flexibility to allow dosing to occur in small cups of 100 grams up to 5-liter cans.
Micro is available in four models of 32, 64, 80 and 160 valves. It allows proportional dispensing management, set individually for each component, to occur in a safe traceable process controlled by weighing technology. The special O-ring free valves with patented design allow for long lasting reliability. In addition, the dispensing head is completely enclosed to eliminate scale variation due to wind or other external sources.
Highly beneficial when custom colors are required, Micro has been linked to the larger production dispensing system. This allows for very efficient color matching, automatic sampling and scale-up to production of the approved colors.
The e-Sample line is a fully automated sample line designed for laboratories, offering all colors in a sample jar in a few seconds. The line is based on a new in-line filling and tinting approach to dispense bases and colorants alternatively, eliminating the unpleasant effect of finding colorants trapped in the corners of the lid after mixing.
Designed to meet the need to frequently change the base materials for R&D and testing purposes
Seamless color change-over
Ideal for handling the complexity of any quantity, color, sheen or container size
All colors offered in small sample jars to minimize waste quantities
In-line management of highly precise scales for bases and colorants
Automated processes reduce labor and increase throughput at a low cost
Scalable results and single jar traceability
Plant Software and Automation
Cutting-edge architecture to manage the entire plant
This department is capable of customizing the interface software to the customer's exact needs, testing the software prior to installation, and programming the software to communicate with the customer's systems. By using the very stable base platform of the Dromont software, Dromont's engineers are able to then create many different options that will allow the customer to manage the entire plant.
Plant Software & Automation provides the user with a brand-new experience, by merging HMI, SCADA and MES into a single solution. The innovative architecture allows an unbelievable server-centric organization, capable of coordinating and connecting several clients, even on the web and with mobile devices.