Combined in-Can + Lab Lines
Combined laboratory + production technology for preparing custom colors
The combined technology is the perfect answer for the preparation of custom colours and following automatic production of the batch. Both machines are connected to the same raw material storage tanks.
Thanks to the Micro high precision laboratory dispenser, we can prepare and match custom colours very rapidly into 100 g pots and then send the validated formulations to the Selecta production unit.
Three models up to 48, 64, 100 valves
Valve dimensions: 1″ – 2″
Precision: +/- 0.05 g (depending on product viscosity)
Flow rate: 3000 lt/hr with 1″ valves
Flow rate: 9000 lt/hr with 2″ valves
Dosage containers from 0.5 lt up to 3000 lt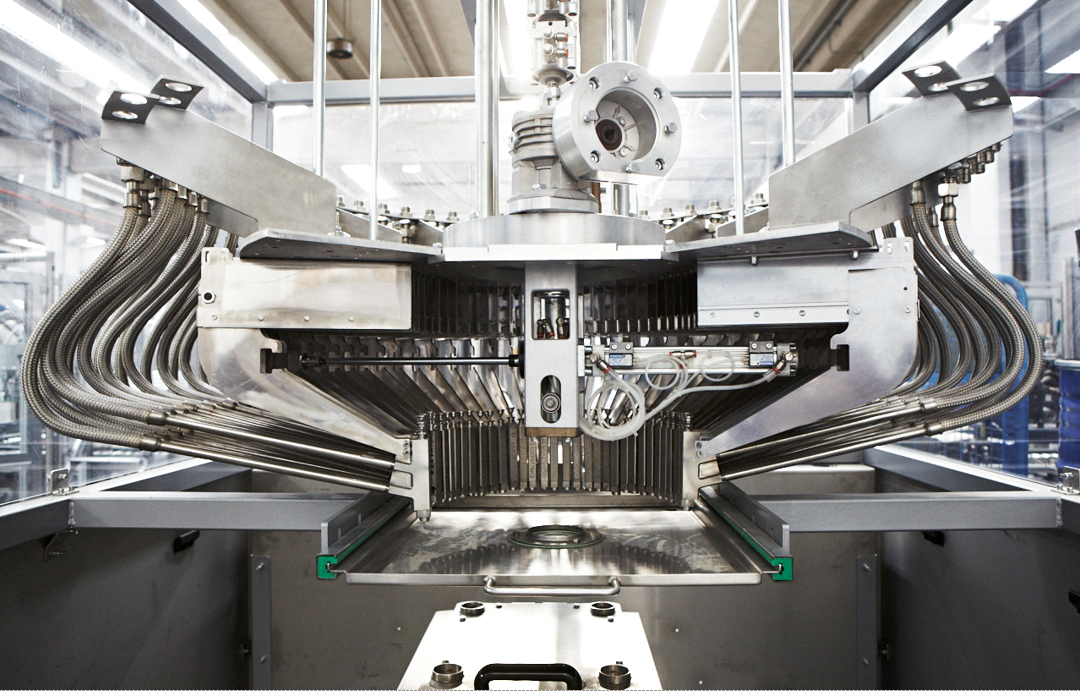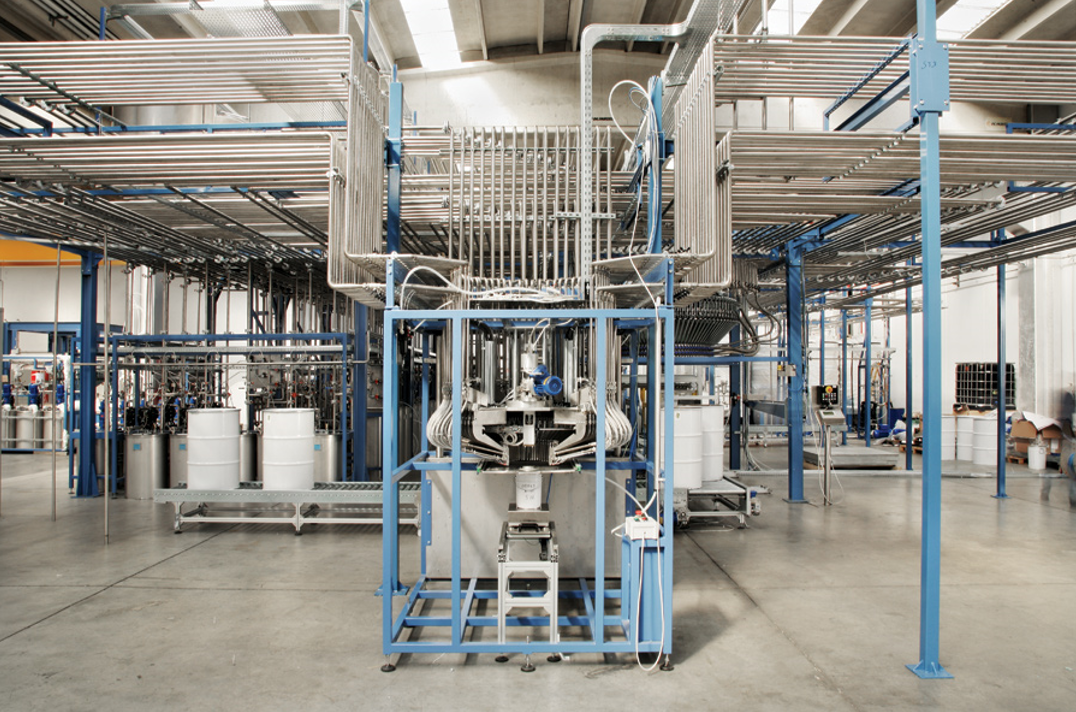 Four models up to 32, 64, 80, 160 valves
Precision: +/- 0.01 g (depending on product viscosity)
Flow rate: n.a.
Dosage containers from 100 cc up to 5 lt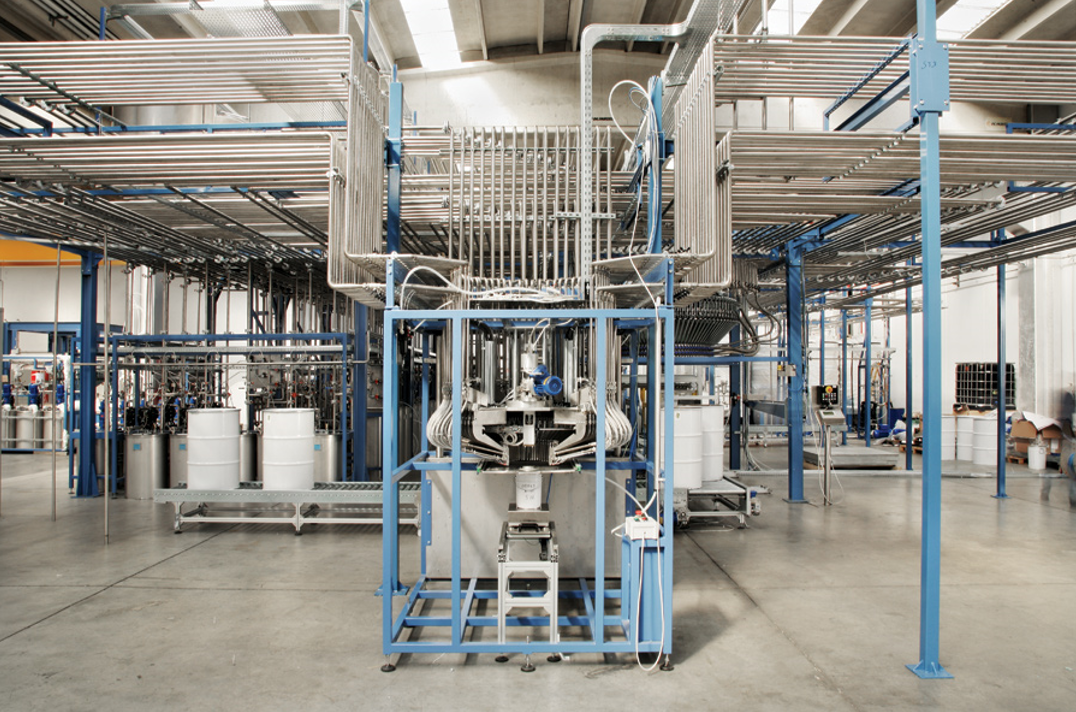 Plant Software and Automation
Cutting-edge architecture to manage the entire plant
This department is capable of customizing the interface software to the customer's exact needs, testing the software prior to installation, and programming the software to communicate with the customer's systems. By using the very stable base platform of the Dromont software, Dromont's engineers are able to then create many different options that will allow the customer to manage the entire plant.
Plant Software & Automation provides the user with a brand-new experience, by merging HMI, SCADA and MES into a single solution. The innovative architecture allows an unbelievable server-centric organization, capable of coordinating and connecting several clients, even on the web and with mobile devices.