Automatic vibrational shaker
High-speed shakers positioned to provide reliable performance  and characterized by a full automatic management of shaking speed and time. Shaking speed, shaking direction and gears as well as shaking time intervals and clamping pressure can be customised for each customer.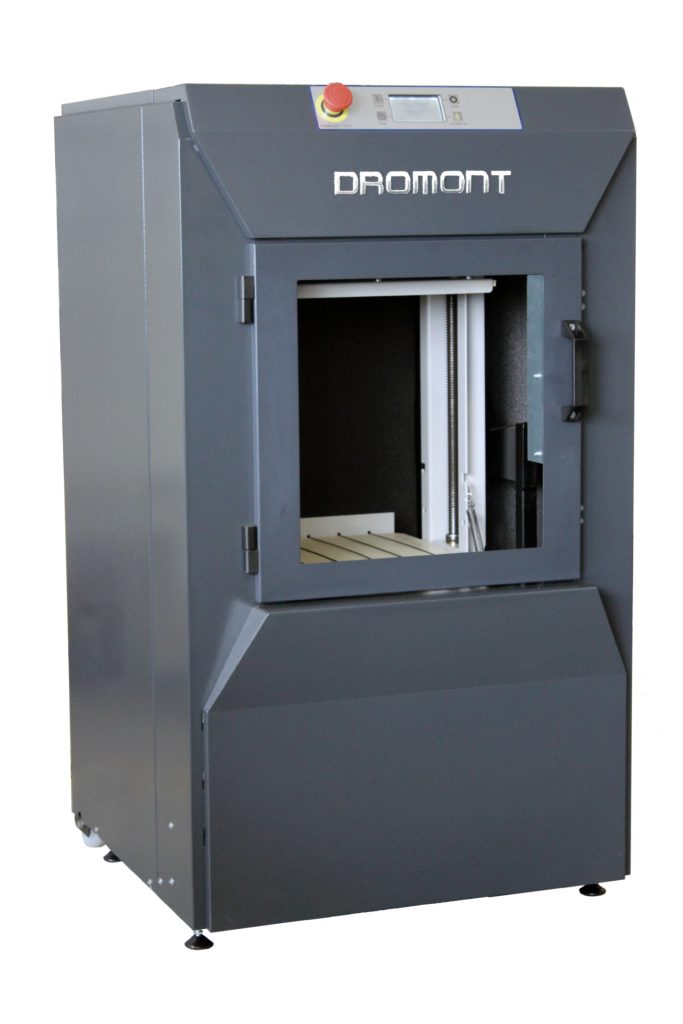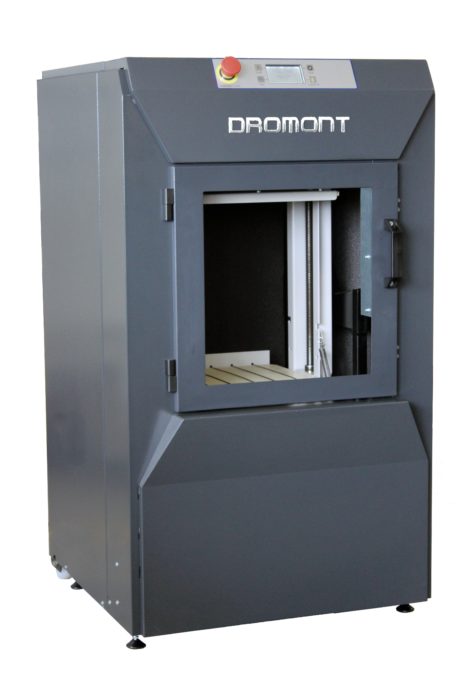 Dimensions: Width 670 x Depth 670 x Height 1220 mm
Features: Shaker selects shake speeds, shaking time and clamping pressure automatically
Clamping system: Automatic
Display: LCD with panel
Timer: Automatic time selection
Programmable: Yes
Mixing speed and mixing times: 3 up to 900 rpm
Mixing type: Vibrational – up to 960 rpm
Mixing Speed: Automatically selected speeds based on can size
Maximum load: 40 kg
Power: 0.75 kw
Container dimensions height: 5 – 40 cm
High Speed through shaking action
Intelligent operation – shaker automatically selects shaking speed and time
Shaking Speeds, shaking direction and gears, shaking time intervals, and clamping pressure can be customised for each customer
Automatic can clamp. Maximum clamp plate separation – 410 mm
Quick stop to allow user to stop the shaker during a cycle
Large can access with automatic door locking system for added safety
Push-In Emergency Stop Button
Fully enclosed Unit, for quiet operation and added safety
Unique programmable clamping system for better clamping with less force
In-Store Tinting Software
& DromontApp
Dromont In-House Software Department consists of internal programming engineers working on updating our software platform to the latest innovations as well as integrating our machines into the customer's Enterprise Resource Planning (ERP) system. This department is capable of customizing the software interface to the customer's exact needs, testing the software prior to installation, and programming the software to communicate with the customer's systems.
Thanks to the new DromontApp it is also possible to remotely monitor in real time machine status and performances. It allows operators, service technicians and service companies to collect data and show messages for a predictive maintenance support; guiding customers to quickly identify the origin of a downtime and immediately return in operation.
Data collected are mainly calibration data, counters, canisters colorants level, alarms history, configuration settings, dispensing and purges.