Premium performance at affordable price
Unica is a user-friendly dispenser that simply combines ease of use with unprecedented ergonomics.
Functionality is concentrated in only 0.64 m2 footprint.
MODEL
CANISTER
LENGHT
[mm]
WIDTH
[mm]
HEIGHT
[mm]
CAPACITY
[lt]
UNICA 16
16
740
1050
1180
12x3 lt and 4x5 lt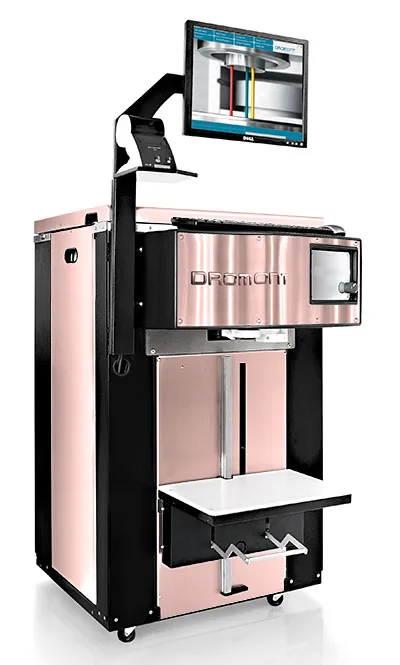 Brilliant dispensing time and accuracy +/- 1% (depending on product viscosity)
Ergonomics engineering modeled to HSE concept
Compact and modern lines
Monitor and Label Printer Holder: Special twisting monitor and label printer holder with embedded cabling ways to its PC (monitor and printer as option)
Dispensing Head: Special head for easy cleaning with automatic closing system auto-cap and humidifier
Manual Shelf: Easy and quick manual shelf to adapt the dispensing height to every packaging
Stainless Steel Piston Pumps: Simultaneous dispensing by piston pumps in stainless steel. Pump can be easily replaced by Customer in 77″ only do not need re-calibrations after replacement: plug and go!
Electronics: Protected, clean and safe area, all-in-one rack. Rear door panel includes all electronics components in one board, no other components outside
Easy Maintenance: All side panels can be quickly removed (two screws only!) for a smooth access to every part of the automatic dispenser
Simultaneous dispensing: all the colorants dispensed at the same time
Stainless steel piston pump system
Standard configuration: 16 canisters in POM (n.12 x 3 Lt. and n. 4 x 5 Lt.)
Canisters made of POM polymer material (*). Stainless steel optional
Each canister has an independent motorized agitator
Stirring and re-circulation programmable cycles.
Automatic closure of the nozzles with humidifying sponge to avoid drying-out of the nozzles
Flow rate (per circuit): 0.3 Lt./min (**)
Accuracy: +/- 1% – min. 1/768 fl. oz
Recirculation of the colorants
ABS external panels in dark gray color (special color optional)
Dispensing head max diameter: 40 mm.
(*) please verify compatibility with POM (IUPITAL F25-03) material and your colorants
(**) depending on colorant rheology
Point-of-Sale Software
& DromontApp
Dromont In-House Software Department consists of internal programming engineers working on updating our software platform to the latest innovations as well as integrating our machines into the customer's Enterprise Resource Planning. This department is capable of customizing the software interface to the customer's exact needs, testing the software prior to installation, and programming the software to communicate with the customer's systems.
Thanks to the new DromontApp it is also possible to remotely monitor in real time machine status and performances. It allows operators, service technicians and service companies to collect data and show messages for a predictive maintenance support. Guiding customers to quickly identify the origin of a downtime and immediately return in operation.
Data collected are mainly calibration data, counters, canisters colorants level, alarms and safetes history, configuration settings, dispensing and purges.